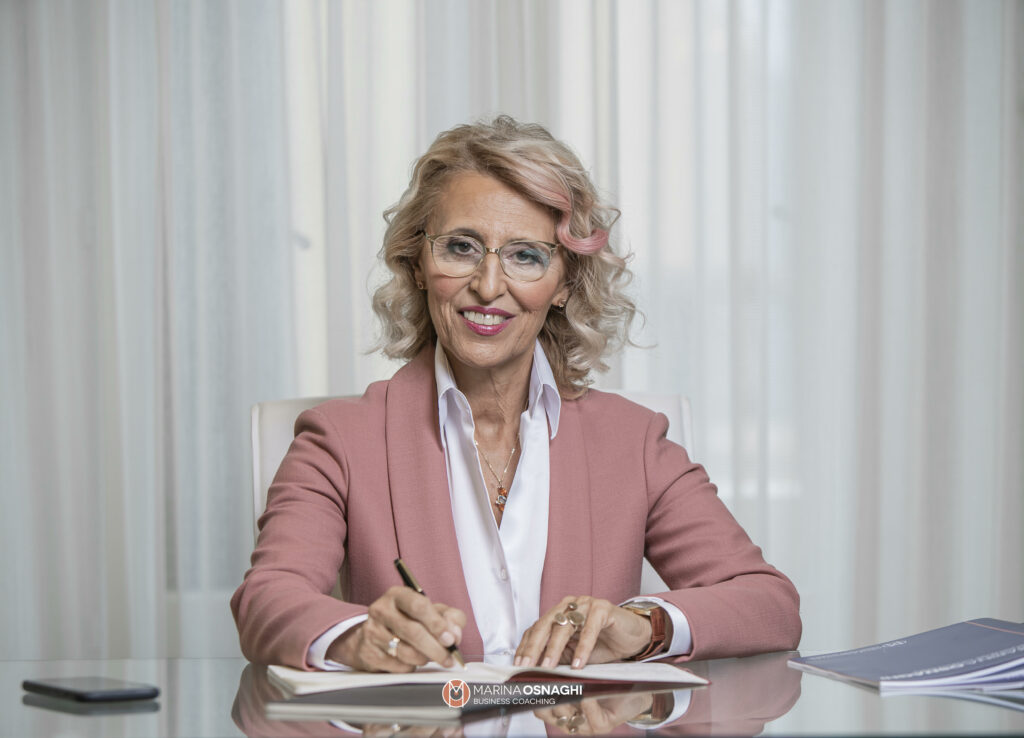 Marina Osnaghi, MCC
Master Coach and Senior Consultant
First in Italy to be qualified as Master Certified Coach by International Coach Federation Global in 2002, Marina is currently a member of the ICF Credentialing International Board and worldwide assessor for the Credentialing Coaching Programs. Since 2009, she is the owner of the Professional Coaching School (Milan, IT) and her coaching programs are renewed for being accredited both ACSTH and ACTP from ICF Global.
Marina has many outstanding capabilities such as empathy, consistency and reliability, nowadays all necessary to integrate into all environments. Her coaching and professional skills helps in leading clients on the path of a real change, achieving better behaviors, innovative methods and higher effectiveness. She offers customized solutions in order to satisfy every need of the organization and leaders she's working with, especially focusing on problem solving and team development.
On a regular basis, she gives talks and classes abroad in English, German and Spanish.
Areas of intervention
Clinical research Institutes, Pharmaceuticals and Biotech, Robotics
Insurances, Banking institutions, Trade Fair Organizations
Fashion Retail, Luxury Goods, Design & Automotive
IT, Games & Lottery & Software House
Foods & Beverages, Spirits & liquor, Refineries & Petroleum
Technical Skills
Coaching – Corporate and Executive coaching, Team and Group Coaching
Training – Leadership, Management, Communication & Talent development
Consulting – Assessment, ROI, Team building, Mentoring & Skills empowerment
Professional Qualifications
Master in Coaching & Communication at Future Akademie Baumkirchen (AT)
NLP Master Practitioner Certification by NLP University of Richard Bandler (US)
Anthropology of health in complex systems – University La Torre – Turin (IT)
Decision Dynamics Assessment: Career Profile, Culture Fit, Decision Style, 360° (SE)
Contacts
Address: Via Spallanzani, 16 – 20129 Milano (IT)
Office: +39 02 56816 307
Website: marinaosnaghi.com
FB: @marinaosnaghicoach
LinkedIn: Marina Osnaghi